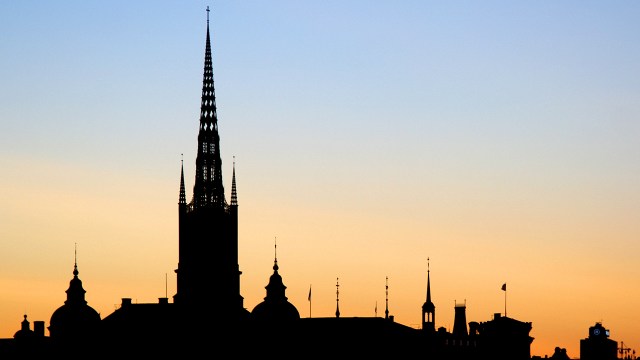 Public support for the separation of church and state is widespread in Western Europe, even in countries that have a government-mandated church tax to fund religious institutions, according to a new analysis of a recent Pew Research Center study.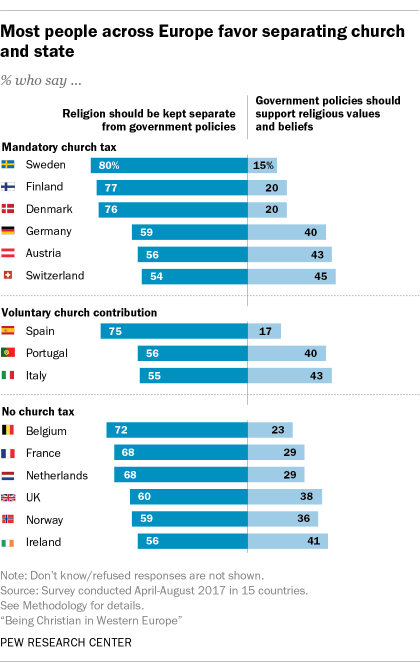 Majorities of adults in six countries with a mandatory church tax for members of major religious groups – Austria, Denmark, Finland, Germany, Sweden and Switzerland – agree with the statement "religion should be kept separate from government policies," rather than favoring the alternate position that "government should promote religious values and beliefs in the country." Majorities in several other Western European countries that don't have a church tax also support church-state separation.
As the Center's recent study noted, churches and (in some cases) other religious institutions in several Western European countries are funded through a mandatory tax on registered members. People can opt out of the tax by deregistering from their churches, but roughly seven-in-ten or more of respondents in the surveyed church-tax countries say they pay the tax.