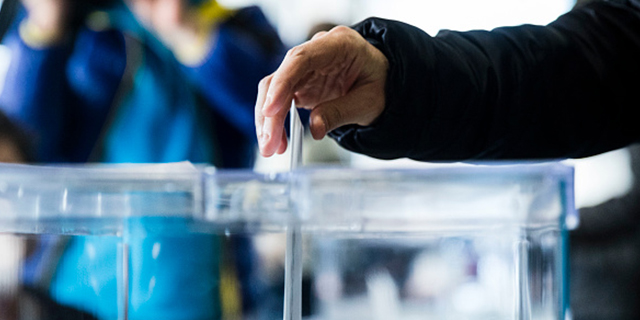 By Michael Dimock
Around the globe, we are experiencing a confluence of forces – most notably growing political polarization, revived nationalism, fractured media and the ever-accelerating pace of technological change – that are challenging the essential role that trust and facts play in a democratic society. It seems like every week we are seeing fresh evidence that the anchors of democratic governance are under stress. Public confidence in the responsiveness, accountability and effectiveness of elected institutions has been mired at historic lows for more than a decade. The role of evidence and facts in describing public events and shaping policy debates is persistently challenged. And as citizens become their own curators in a saturated and disaggregated information environment, the concept of a shared truth, upon which everyone can agree, appears increasingly elusive.
In response, Pew Research Center is redoubling its focus on the role of information and trust in democratic societies. Today, we are issuing a comprehensive look at public attitudes on the state of American democracy. In the months ahead, we will examine how Americans balance the desire to address false news and First Amendment freedoms, explore how news consumers differentiate between fact and opinion in news content, and add to our existing research on how trust functions in democracies. We also plan to take a close look at public confidence in the electoral process. And in an upcoming 30-nation study, we will bring a global perspective to these issues.
While we are dialing up our efforts, this research agenda is not new. The state of civic life – in the United States and around the world – has been a prime focus of the Pew Research Center since its creation. For more than 30 years, we have examined how people think about democratic institutions and processes and how citizens define their roles and responsibilities in a democracy. We have analyzed how the digital revolution has disrupted civic and personal information practices, and the ways citizens think about scientific, economic and social progress. And we have studied the way people's values and spiritual compasses guide their social and political beliefs and actions. In all of this, we are committed to understanding how different groups within our larger societies bring unique contexts, perspectives and priorities to the table.
We study these issues intensively because they matter centrally to what kind of a country we are and what kind of a world we live in. Furthermore, we do so because we believe accurate, probing insights into trust, facts and democracy will help citizens, civic organizations and policymakers figure out where they want to go and how to get there. We have curated our most relevant research on the topic here, and we look forward to adding to this resource as we continue to expand our work in this important area.
Michael Dimock is president of Pew Research Center.