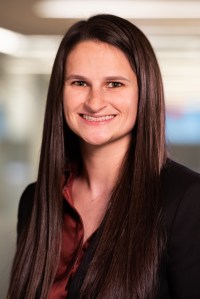 Download High-Res Photo
Shannon Greenwood is a digital producer at Pew Research Center.
Displaying 8 results
In U.S. and UK, Globalization Leaves Some Feeling 'Left Behind' or 'Swept Up'
Focus groups held across the two nations reveal the degree to which Americans and Britons see common challenges to local and national identity.
U.S. Census Knowledge Quiz
Test your knowledge of the U.S. census with our 12-question quiz.
Digital Knowledge Quiz
Test your knowledge on digital topics and terms by taking our 10-question quiz, then see how your answers compare to our nationally-representative survey.
State of the News Media
Pew Research Center's annual report on key audience and economic indicators for a variety of sectors within the U.S. news media industry.
Social Media Fact Sheet
Today around seven-in-ten Americans use social media to connect with one another, engage with news content, share information and entertain themselves. Explore the demographic patterns and trends shaping the social media landscape.
Mobile Fact Sheet
Americans today are increasingly connected to the world of digital information while "on the go" via smartphones, tablets and other mobile devices. Explore the latest patterns, trends and statistics that have shaped the mobile revolution.
Internet/Broadband Fact Sheet
The internet represents a fundamental shift in how Americans connect with one another, gather information and conduct their day-to-day lives. Explore the patterns, trends and statistics of internet and home broadband adoption in the United States, which Pew Research Center has documented for more than 15 years.
Social Media Update 2016
The share of Americans who use Facebook is on the rise: 79% of online adults use the platform, more than double the share that uses Twitter, Pinterest, Instagram or LinkedIn.