At a time of low public trust in the federal government, a majority of Americans (62%) say they have a favorable view of the Supreme Court. However, Democrats and Republicans are increasingly divided in their assessments of the court.
Today, three-quarters of Republicans and Republican-leaning independents have a favorable opinion of the Supreme Court, compared with only about half (49%) of Democrats and Democratic leaners, according to a new Pew Research Center survey. The 26 percentage point difference between the two parties is among the widest it has been over the past two decades.
Republicans' views of the court have grown much more positive over the past four years. In 2015, following the court's end-of-term rulings upholding same-sex marriage and most of the Affordable Care Act, GOP views of the Supreme Court reached a 30-year low; just 33% had a favorable opinion. The share of Republicans with a favorable view of the court rose to 82% this past January – equaling its highest point in decades – before slipping to 75% in the most recent survey.
By contrast, Democrats' favorability of the court has declined since June 2016, when 72% had a positive impression. Since then, the share of Democrats with a favorable view of the court has fallen 23 percentage points, with much of that drop occurring this year. As recently as January 2019, 63% of Democrats said they viewed the court favorably.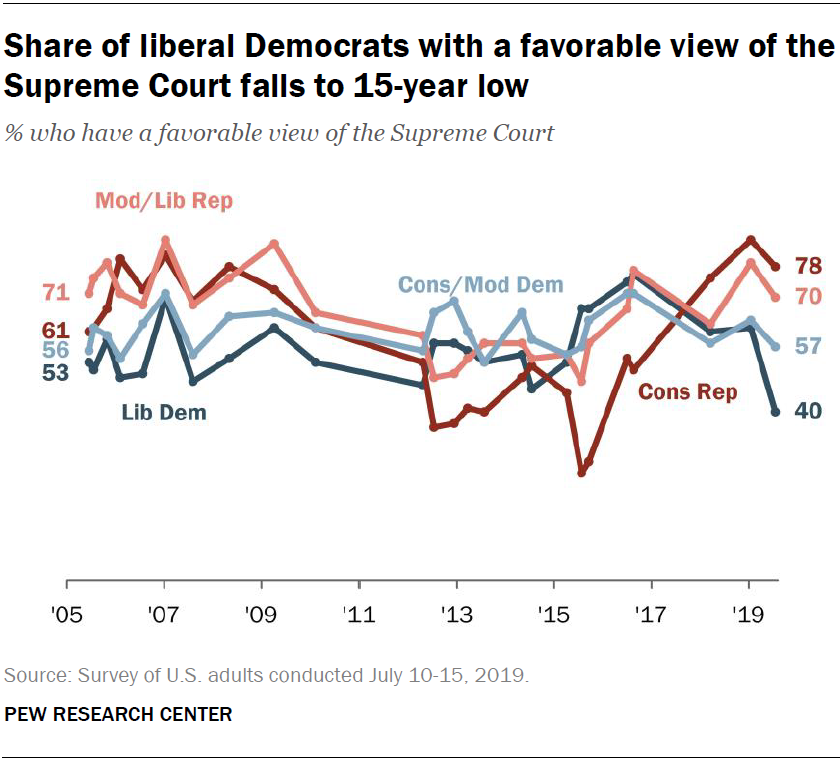 The widening partisan gap has been largely driven by liberal Democrats, who have become much more negative in their views. Just 40% of liberal Democrats currently have a favorable view of the Supreme Court – the lowest percentage among this group in at least 15 years. Liberal Democrats are now far less likely than conservative and moderate Democrats (57% favorable) – or Republicans regardless of ideology – to view the court positively.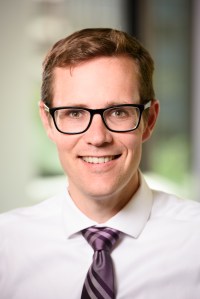 Bradley Jones
is a former senior researcher focusing on politics at Pew Research Center.