With up to half of young adults unemployed in some European countries, it's little wonder that many European Millennials despair about the future.
But a deeper malaise afflicts many younger Europeans. They lack a sense of agency: A majority don't feel that they can impact the world around them or their future, a stark contrast with their American counterparts.
Roughly half or more of Millennials in six of the seven European Union nations surveyed by the Pew Research Center last year believe that "success in life is pretty much determined by forces outside our control." This includes 63% of young Germans and Italians and 62% of young Greeks and Poles. (Brits were the exception, with only 37% of those ages 18 to 33 agreeing with that statement.) By contrast, slightly more than four-in-ten young Americans (43%) share this view.
In both Europe and the United States, such outlooks are not a generational issue, but a cultural one. Our data have shown that youthful and elderly Europeans see themselves as victims of fate, while young and old Americans alike see themselves as masters of their fate.
This attitude manifests itself in differences between European and American Millennials' views on what it takes to get ahead in life. For example, only about one-in-five French Millennials, one-in-four Greek Millennials and one-in-three Polish Millennials rate a good education as "very important to getting ahead in life." By comparison, fully 58% of Americans that age see education as strongly necessary for a successful future.
Similarly, only about one-in-six young Greeks and a quarter of young Poles and French judge working hard as very important to getting ahead. And despite Germans' reputation as being the hardest-working in Europe, only 44% of German Millennials say hard work is the ticket to getting ahead in life. This compares with 73% of their American counterparts who equate such effort with success.
Read more: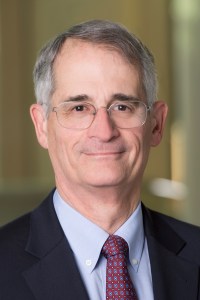 Bruce Stokes
is a former director of global economic attitudes at Pew Research Center.