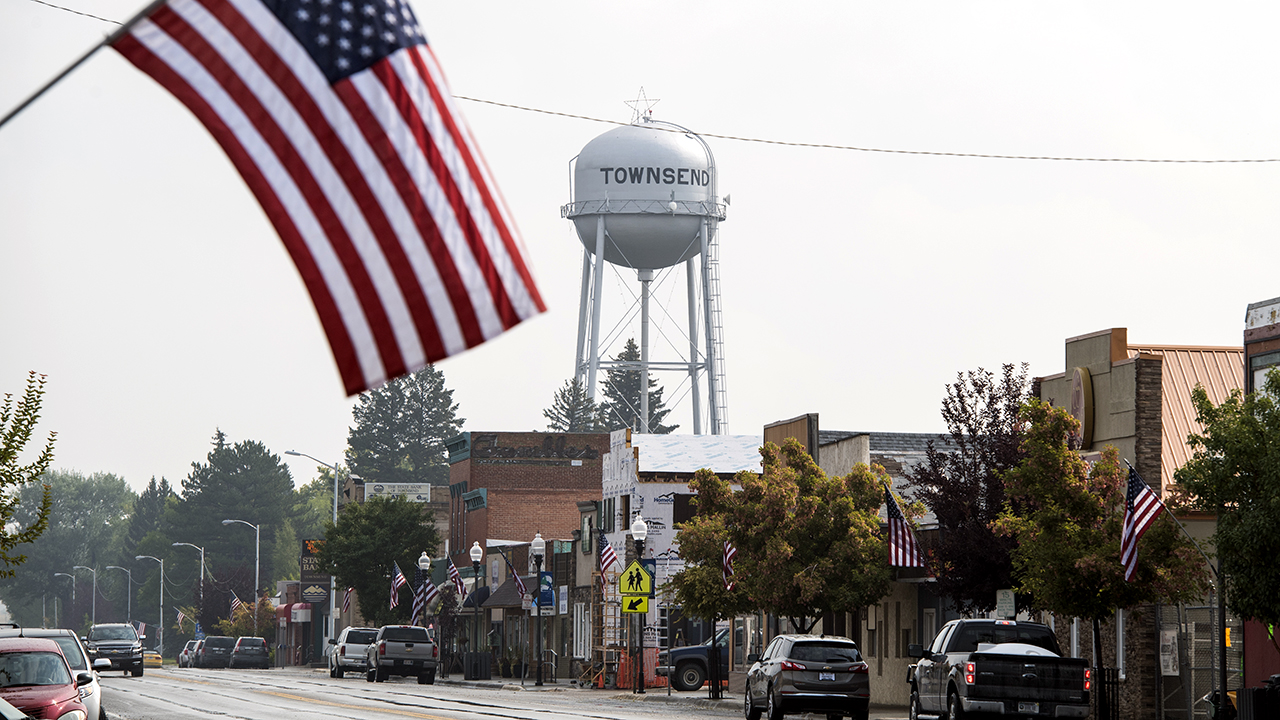 A narrow majority of U.S. adults (56%) say they are somewhat or very optimistic about what the country will be like in 2050, according to a new Pew Research Center survey. But optimism gives way to pessimism when Americans are asked about some of the specific ways in which the United States might change.
Most Americans expect income inequality to worsen over the next three decades. Majorities say the economy will be weaker, the nation's debt burden will be heavier, the environment will be in worse condition and health care will be less affordable than today. Most believe the U.S. will play a less important role in the world. About two-thirds predict that domestic political divisions will become more pronounced. Indeed, Democrats and Republicans have strikingly different priorities when it comes to the policies they believe would help improve the quality of life for future generations.
Below are nine key findings from the survey, which was conducted among 2,524 U.S. adults in December 2018.
1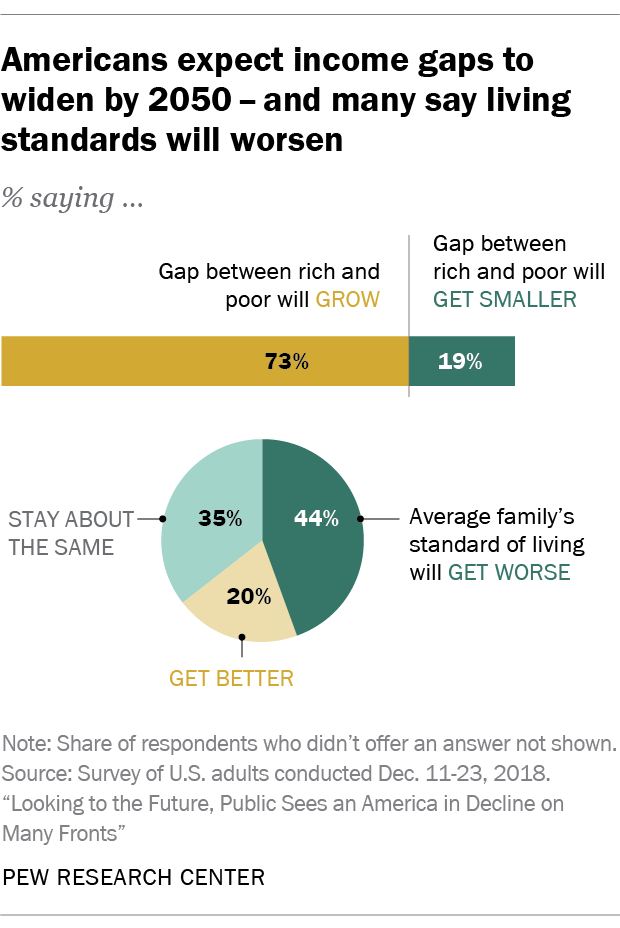 Most Americans expect income gaps to widen, and many see living standards declining. Roughly three-quarters of Americans (73%) say the gap between the rich and the poor will grow wider by 2050. This includes 75% of Democrats and Democratic-leaning independents and 71% of Republicans and GOP leaners – a notable area of agreement between partisans.
While Democrats and Republicans agree that income inequality will grow by 2050, they disagree over the extent to which the federal government should prioritize reducing the gap between the rich and the poor. Roughly six-in-ten Democrats (58%) say this should be a top priority, but only about a quarter of Republicans agree (23%).
More generally, the public is skeptical that the standard of living for average American families will improve in the future: 44% expect the living standard to get worse by 2050, about double the share who believe it will get better (20%). About a third (35%) believe there will be no real change.