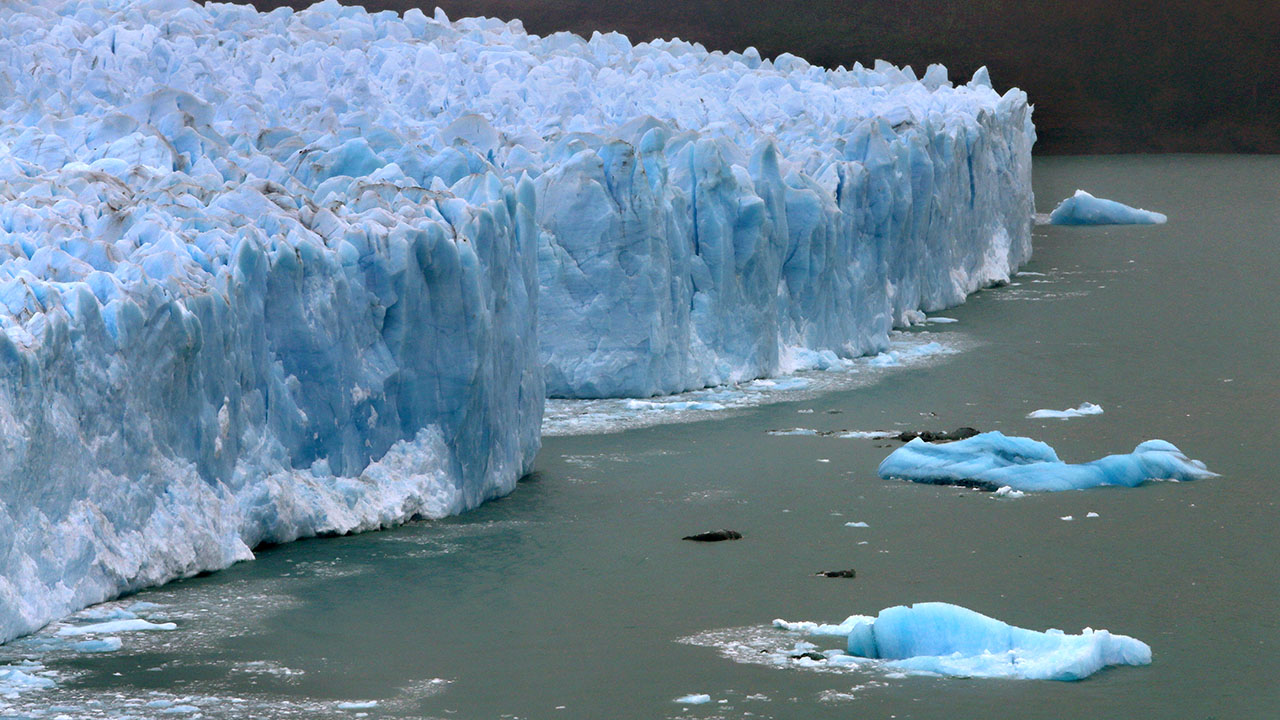 The share of Americans calling global climate change a major threat to the well-being of the United States has grown from 40% in 2013 to 57% this year, Pew Research Center surveys have shown. But the rise in concern has largely come from Democrats. Opinions among Republicans on this issue remain largely unchanged.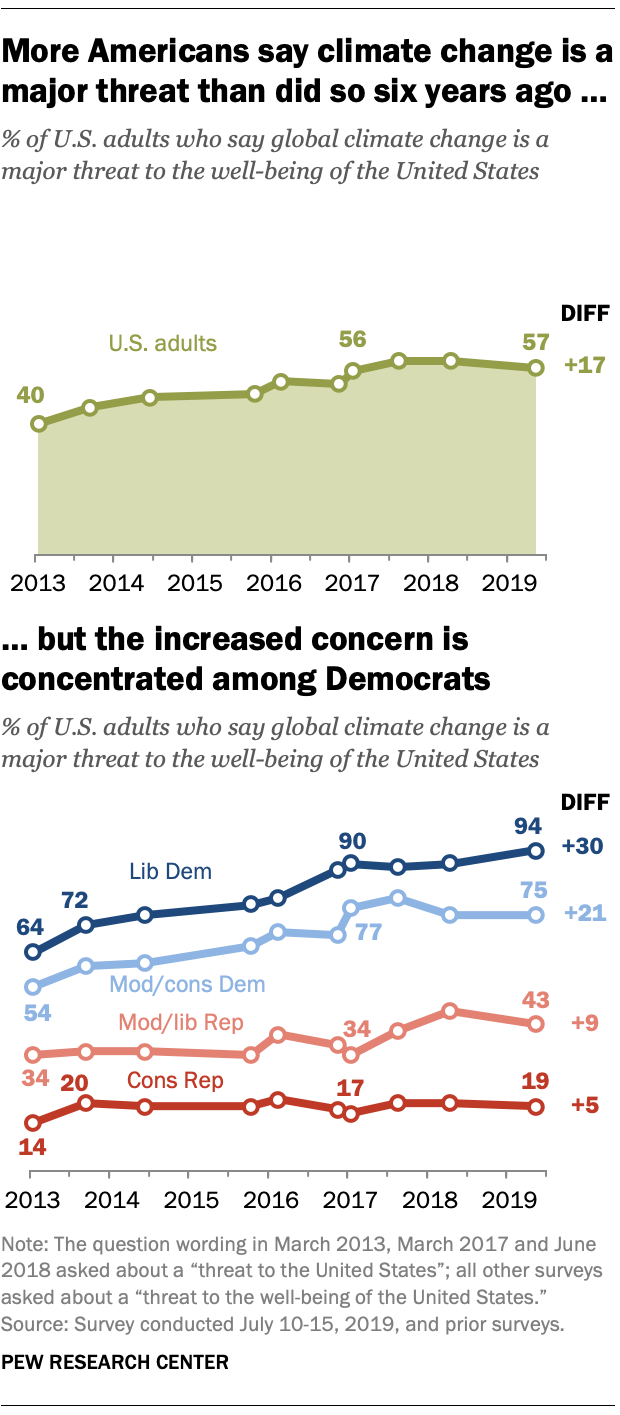 Among Democrats and Democratic-leaning independents overall, 84% say climate change is a major threat to the country's well-being as of July 2019, up from 58% in a March 2013 survey. Views among Republicans and Republican leaners have stayed about the same (27% in 2019 vs. 22% in 2013).
Nearly all liberal Democrats (94%, including independents who lean to the party) consider climate change a major threat to the nation now, up 30 percentage points from 2013. Three-quarters of moderate/conservative Democrats say the same, up from 54% in 2013.
By contrast, there has been no significant change among either moderate or conservative Republicans on this issue. (While the share of moderate/liberal Republicans who see climate change as a major threat is up 9 percentage points since 2013, this change is not statistically significant at the 95% confidence level.)