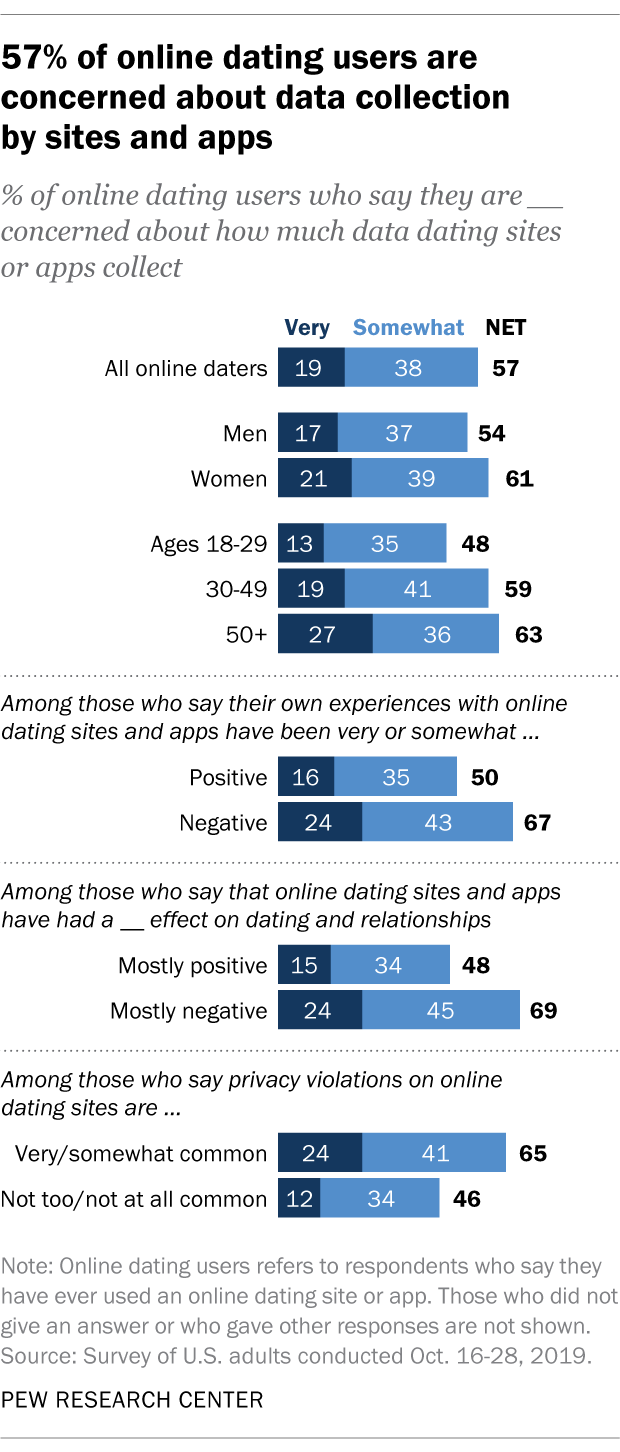 Americans' anxieties about privacy extend to the realm of digital romance. Some 30% of U.S. adults say they have ever used a dating app or site, and among them, a majority (57%) report being either very or somewhat concerned about how much data such services collect about them.
Older online daters tend to be more worried about this type of data collection than their younger counterparts. About half (48%) of online dating users ages 18 to 29 say they are very or somewhat concerned about data collection, while larger majorities of older users express concern. Online dating users 50 and older are especially likely to be "very" concerned about data collection. There are also modest differences by gender among online daters, with women more concerned than men.
Personal experiences with and beliefs about online dating also tie in with people's concerns about data collection. Groups who are more concerned about data collection include those who have had negative experiences with online dating, those who believe online dating has had a mostly negative impact on dating and relationships, and those who believe privacy violations are very or somewhat common on dating sites or apps.