Most Democratic voters say this year's caucuses and primaries will do a good job of selecting the best nominee for the November presidential election. And only about a quarter (26%) say it is a bad thing that Iowa and New Hampshire will hold their nominating contests before other states, according to a new Pew Research Center survey.
Meanwhile, the survey finds that 28% of Democratic and Democratic-leaning registered voters say it is a bad thing that some very wealthy Democratic candidates are personally financing their presidential campaigns. But these views vary widely among supporters of different Democratic candidates, with supporters of Michael Bloomberg more positive than other Democrats about very wealthy candidates funding their own campaigns.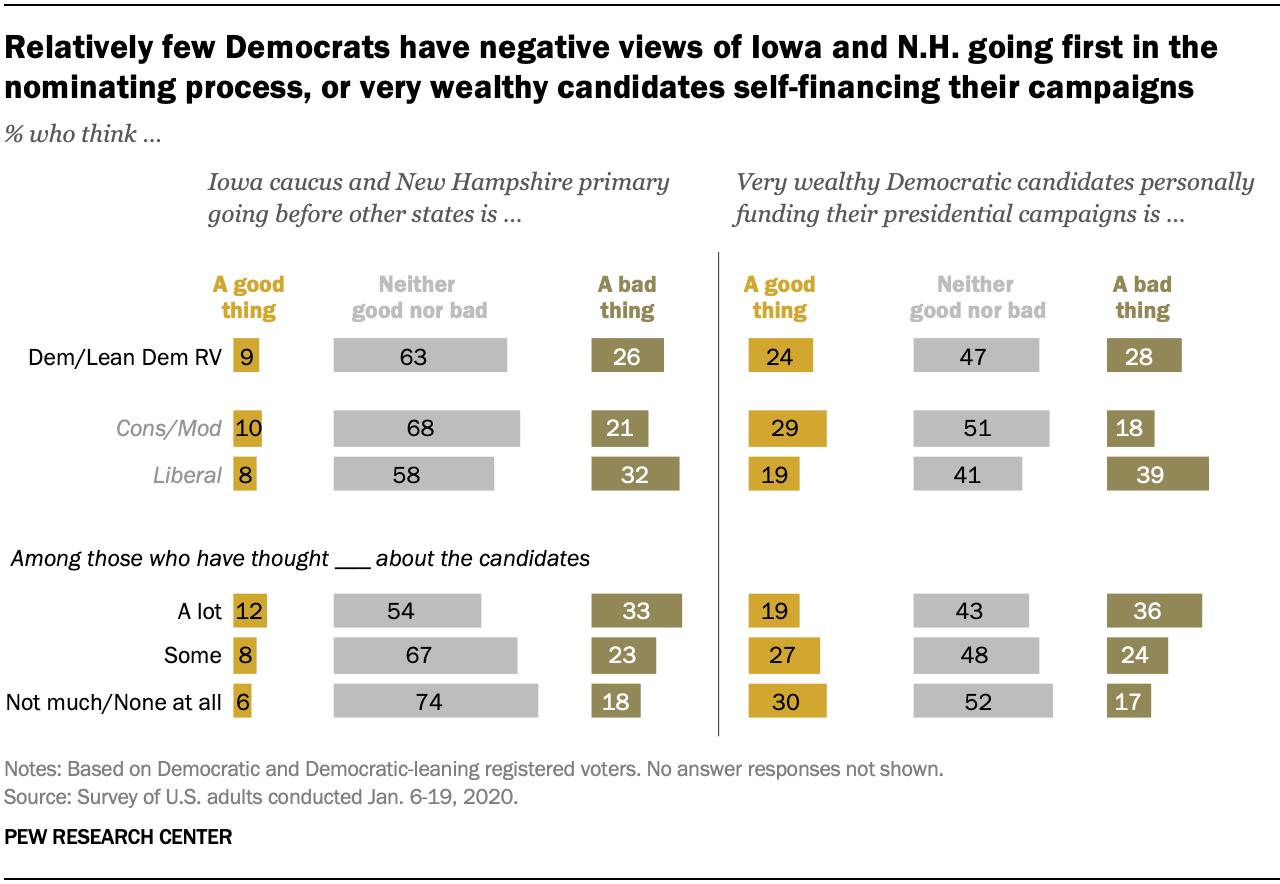 Overall, 63% of Democratic voters say it is neither a good thing nor a bad thing that the Feb. 3 Iowa caucuses and the Feb. 11 New Hampshire primary happen before primary elections or caucuses in other states. Among the remainder, more see this as a bad thing (26%) than a good thing (9%).
About half of Democratic voters (47%) say it is neither good nor bad that some very wealthy candidates are personally funding their campaigns; 28% say this is a bad thing while nearly as many (24%) view this positively. Read More →