Last month's state court ruling legalizing same-sex marriage in New Jersey, and Gov. Chris Christie's decision today to drop the state's challenge to the decision, are the latest in a string of developments that have come in the wake of the U.S. Supreme Court's landmark decisions on same-sex marriage. Indeed, since the high court handed down the rulings in June 2013 – striking down part of the federal Defense of Marriage Act (DOMA) and effectively overturning California's same-sex marriage ban – gay rights advocates have stepped up their efforts to end prohibitions on gay marriage in at least 20 states.
Virtually all of the recent court challenges have argued that the state bans on same-sex marriage are incompatible with the Supreme Court's DOMA decision (U.S. v. Windsor). New Jersey is a good example. Same-sex couples in the state argued that Windsor, which requires the federal government to recognize same-sex marriages, in essence extends this mandate to New Jersey. On Sept. 27, a judge agreed and ordered the state to allow same-sex marriages beginning Oct. 21. Christie's efforts to get the New Jersey Supreme Court to stay the ruling, pending an appeal, failed when the justices unanimously decided to allow the earlier decision, and the Oct. 21 deadline, to stand.
The next court test is likely to happen in New Mexico on Oct. 23, when the state Supreme Court will hold a hearing on whether the Windsor decision requires the state to begin issuing marriage licenses to gay and lesbian couples. New Mexico is in a unique position because it is not one of the 35 states that currently bans same-sex marriage nor is it one of the 14 states that allow it. A decision is expected late this year or in early 2014.
Another gay marriage ruling could come soon in Michigan, where a federal court on Feb. 25, 2014, is expected to hear arguments on a challenge to that state's same-sex marriage ban.  Other states with pending lawsuits challenging same-sex marriage bans include: Arizona, Arkansas, Hawaii, Illinois, Kentucky, Louisiana, Mississippi, Nevada, North Carolina, Ohio, Oklahoma, Oregon, Pennsylvania, Utah, Virginia and West Virginia.
Meanwhile, gay-rights advocates are pursuing changes in legislatures as well. The first major legislative action is slated to occur on Oct. 28 in Hawaii, when that state's legislature returns for a special session aimed at passing a measure legalizing same-sex marriage. The bill is likely to have sufficient support to pass in both chambers and be signed by Gov. Neil Abercrombie, who publicly supports gay marriage and who initiated the call for the special session, according to news reports.
In two other states, Illinois and Pennsylvania, gay rights advocates have been actively, but so far unsuccessfully, pressing legislators to pass bills legalizing same-sex marriage. And in several states, including Oregon and Colorado, gay rights advocates are working to get measures legalizing same-sex marriage on the ballot. Oregon is the most likely to do so; a same-sex marriage measure is expected to be on the ballot there in November 2014.
Support for same-sex marriage has been growing in recent years. Combined data from two 2013 Pew Research polls show that 50% of U.S. adults favor allowing gays and lesbians to marry legally, while 43% are opposed. But Pew Research data from 2012 finds that support for same-sex marriage varies considerably by region. In New England, where all six states have legalized same-sex marriage, 62% of adults say they support same-sex marriage. And in the Mid-Atlantic region, where four of five states (all but Pennsylvania) and the District of Columbia have legalized gay marriage, 57% express support for same-sex marriage.
In the South Central region, where 56% express opposition to same-sex marriage, and the South Atlantic region (48% opposed) – all states currently enforce laws prohibiting gays and lesbians from marrying. But there are active challenges to the bans in seven of the 14 states in these regions – Arkansas, Kentucky, Louisiana, Mississippi, Oklahoma, Virginia and West Virginia.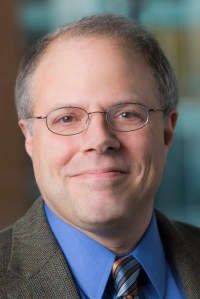 David Masci
is a former senior writer/editor focusing on religion at Pew Research Center.