As analysts start to consider what an economic recovery might look like and who is likely to benefit, disparities across income groups in the United States come into stark relief – particularly when it comes to those who own stocks and those who do not.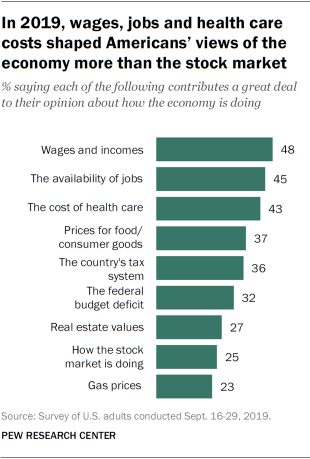 About one-third of U.S. adults (35%) said they personally owned stocks, bonds or mutual funds outside of retirement accounts in a Pew Research Center survey from September 2019. And upper-income Americans were much more likely than lower-income Americans to be invested in the market.
That same survey found that more Americans said wages, the availability of jobs and the cost of health care mattered in their assessment about how the economy is doing, rather than how the stock market is performing. To be sure, the labor market, the health care system and the stock market have been shaken over the past six months. For those who have experienced job or wage loss during the coronavirus pandemic, the job situation may be even more top of mind now.
Read More

→