Europe is one of the world's top destinations for immigrants, and in recent years it has seen new waves of people arrive on its shores seeking asylum. The number of unauthorized immigrants living in Europe has grown, though it has leveled off more recently. In 2017, 3.9 million to 4.8 million unauthorized immigrants lived in Europe, according to new Pew Research Center estimates.

Senior Researcher Phillip Connor and Senior Demographer Jeffrey S. Passel developed the Center's estimates of the unauthorized immigrant population in Europe. In this Q&A, they explain the variety of methods and data sources they used, as well as the challenges they faced. You can also watch the video above for a summary of how they arrived at their estimates.
Who is defined as an unauthorized immigrant in your new study of Europe?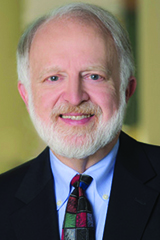 Passel: In general, unauthorized immigrants in Europe are defined as those who are not citizens of a European country and do not have valid residency permits. Some entered their country of residence without authorization, while others became unauthorized immigrants after entering on a visa and staying past its expiration date. Our estimates include some people who have temporary permission to stay in a country but face an uncertain legal future – for example, those whose deportation has been deferred. We also included individuals who applied for asylum but are still waiting for a final decision on their application. (Note: In the Center's new study, Europe includes countries in the European Union, including the United Kingdom, and the European Free Trade Association countries of Iceland, Liechtenstein, Norway and Switzerland.) Read More →