Depending on where you live and whom you work for, Columbus Day may be a paid day off, another holiday entirely, or no different from any regular Monday.
Columbus Day, the second Monday in October, is one of the most inconsistently celebrated U.S. holidays. It's one of 10 official federal holidays, which means federal workers get a paid day off. And because federal offices will be closed, so will most banks and the bond markets that trade in U.S. government debt (though the stock markets will remain open).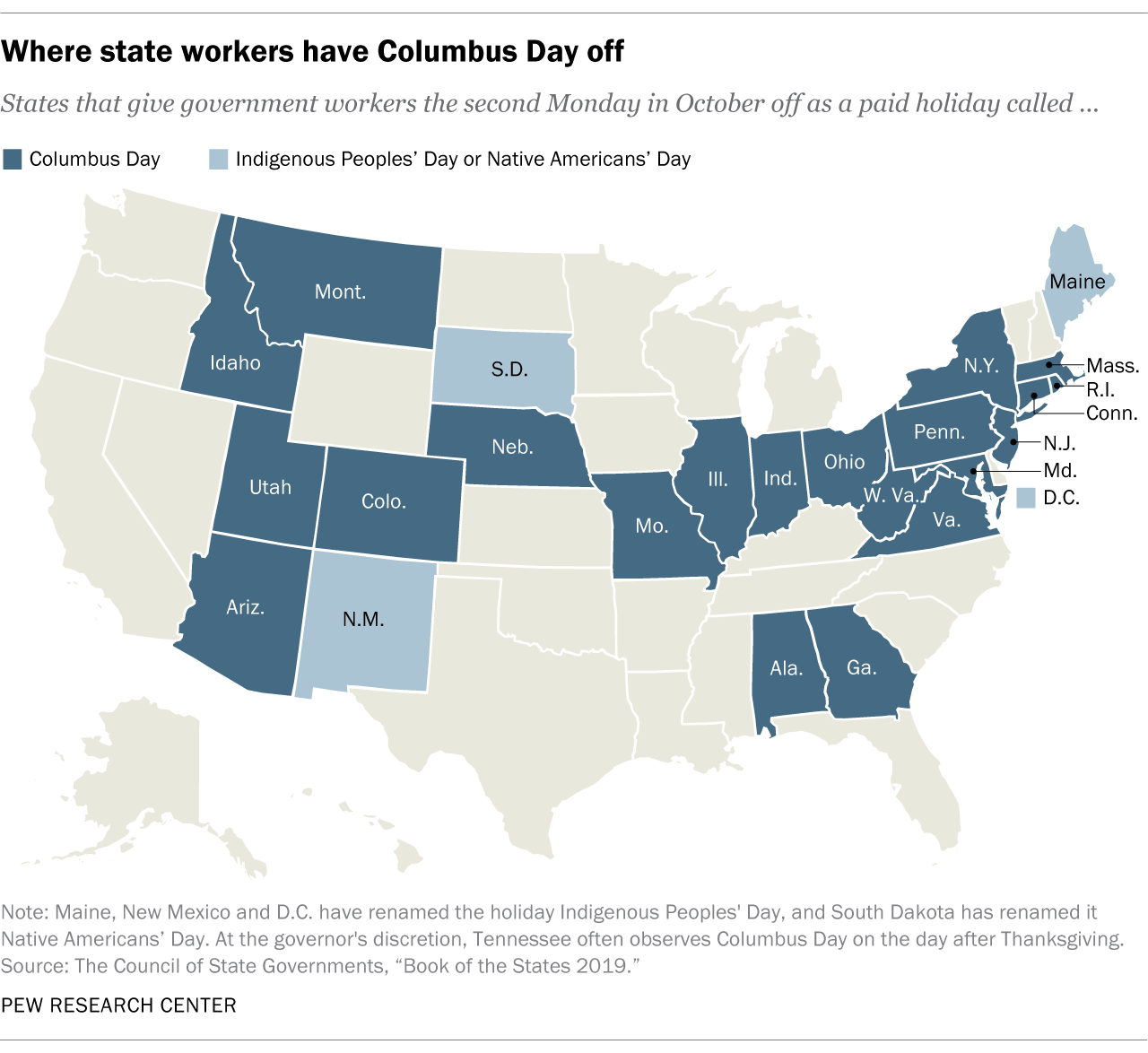 Beyond that, it's a grab bag. Only 21 states (plus American Samoa and Puerto Rico) give their workers Columbus Day as a paid holiday, according to the Council of State Governments' comprehensive "Book of the States" (supplemented by Pew Research Center research). Tennessee officially does so too, but on a completely different day – the governor can, and routinely does, move the observance to the Friday after Thanksgiving, to facilitate four-day weekends. Columbus, Ohio, no longer observes its namesake's holiday, though Columbus, Georgia, still does. And three states and the District of Columbia give their workers a paid holiday on the second Monday in October, but under another name.