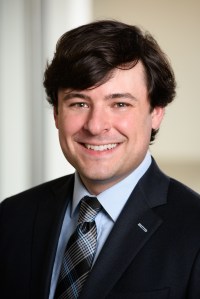 Download High-Res Photo
Displaying 11 - 20 of 173 results
Coronavirus Economic Downturn Has Hit Latinos Especially Hard
As the nation's economy contracted at a record rate in recent months, the group's unemployment rate rose sharply, particularly among Hispanic women, and remains higher among Hispanic workers than U.S. workers overall.
Hispanics have accounted for more than half of total U.S. population growth since 2010
From 2010 to 2019, the U.S. population increased by 18.9 million, and Hispanics accounted for more than half of this growth.
U.S. Hispanic population surpassed 60 million in 2019, but growth has slowed
The U.S. Hispanic population reached a record 60.6 million in 2019, up 930,000 over the previous year and up from 50.7 million in 2010.
Americans broadly support legal status for immigrants brought to the U.S. illegally as children
91% of Democrats favor granting legal status to immigrants who came to the U.S. illegally as children; 54% of Republicans say the same.
A majority of Americans say immigrants mostly fill jobs U.S. citizens do not want
About three-quarters of U.S. adults say undocumented immigrants mostly fill jobs U.S. citizens do not want.
Americans favor medical care but not economic aid for undocumented immigrants affected by COVID-19
68% of U.S. adults say the federal government has a responsibility to provide medical care to undocumented immigrants who have COVID-19.
U.S. Latinos among hardest hit by pay cuts, job losses due to coronavirus
Around half of Hispanics say they or someone in their household has taken a pay cut or lost a job – or both – because of the COVID-19 outbreak.
Hispanics more likely than Americans overall to see coronavirus as a major threat to health and finances
Hispanics are more concerned than Americans overall about the threat COVID-19 poses to Americans' health, their own finances and daily life.
Latino voters favor raising minimum wage, government involvement in health care, stricter gun laws
Most Latino registered voters (71%) say they want government to be more involved in solving the nation's problems.
Path to legal status for the unauthorized is top immigration policy goal for Hispanics in U.S.
54% of Hispanics in the U.S. say establishing a way for most unauthorized immigrants to stay in the country legally is very important.