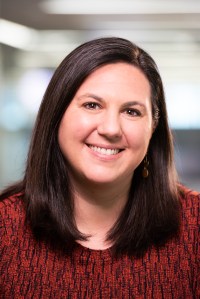 Download High-Res Photo
Displaying 11 - 20 of 29 results
Americans are divided on whether colleges that brought students back to campus made the right decision
Half of U.S. adults say colleges and universities that brought students back to campus made the right decision, while 48% say they did not.
Gen Z eligible voters reflect the growing racial and ethnic diversity of U.S. electorate
The share of Gen Z voters who are Hispanic is significantly higher than the share among other groups of voters.
About half of Americans say their lives will remain changed in major ways when the pandemic is over
After months of living amid a pandemic, many Americans expect their lives to remain changed even after the COVID-19 outbreak is over.
Key takeaways on Americans' views of and experiences with dating and relationships
The advent of dating apps and other new technologies present a new set of norms and expectations for U.S. singles.
Key takeaways on Americans' views on gender equality a century after U.S. women gained the right to vote
A majority of Americans say the country still hasn't gone far enough in giving women equal rights with men.
Amid coronavirus outbreak, nearly three-in-ten young people are neither working nor in school
Between February and June 2020, the share of young adults who are neither enrolled in school nor employed has more than doubled.
61% of U.S. women say 'feminist' describes them well; many see feminism as empowering, polarizing
A century after the 19th Amendment was passed, Americans differ over how well the term "feminism" describes them and how they see the movement.
Recent protest attendees are more racially and ethnically diverse, younger than Americans overall
Americans who recently protested are more likely to live in an urban area and to identify with or lean toward the Democratic Party.
As Millennials Near 40, They're Approaching Family Life Differently Than Previous Generations
Three-in-ten Millennials live with a spouse and child, compared with 40% of Gen Xers at a comparable age.
Young workers likely to be hard hit as COVID-19 strikes a blow to restaurants and other service sector jobs
Nearly one-in-four U.S. workers are employed in the industries most likely to feel an immediate impact from the COVID-19 outbreak.