About 2 million migrants have arrived in Europe by crossing the Mediterranean Sea since 2009, and the paths they take to get there have changed over time. So far in 2018, the Morocco-to-Spain corridor has been the most traveled among the three major sea routes used by migrants to reach Europe, according to a Pew Research Center analysis of data from Frontex, Europe's border and coast guard agency, and the United Nations High Commissioner for Refugees (UNHCR).
Until 2018, the Morocco-to-Spain route – also known as the western route – had been the least-traveled Mediterranean migration path, with a total of 89,000 migrants arriving along Spain's coastline since 2009. But between January and August 2018, this route has seen over 28,000 arrivals, more than the central Africa-to-Italy central route (20,000 arrivals) and the Turkey-to-Greece eastern route (20,000 arrivals). One reason for this is that Spain recently allowed rescue ships carrying migrants to dock after other European Union countries had denied them entry.
A decade of Mediterranean arrivals to Europe's shores
Monthly number of migrant detections by sea (January 2009 to August 2018), by route
The eastern route into Greece has been the most traveled over the past decade or so, with 1.2 million arrivals since 2009, more than the other two routes combined. Most arrivals by the eastern route (73%) came in 2015 due to conflicts in Syria, Iraq and Afghanistan. Migration along this route slowed to a trickle in 2016, however, following a deal between Turkey and the EU. Turkey agreed to host migrants headed to Europe in exchange for cash assistance and other incentives.
"Arrivals" refers to migrants detected by Frontex and other organizations when attempting to enter Europe without authorization. Many of these migrants present themselves to authorities and apply for asylum, so these figures are considered the best estimate for the total number of Mediterranean arrivals into Europe.
The second-busiest Mediterranean migration corridor has been the central route from northern Africa to Italy. Since 2009, more than 780,000 arrivals have come via this path, though migration has slowed this year. The route's 20,000 migrant arrivals between January and August this year represents the lowest total since 2012. The Italian government has credited stiffer national migration policies for the decrease in arrivals, including coordination with the coast guard in Libya, where most migrants start their journey.
The Mediterranean Sea has proven deadly for migrants attempting to cross it. An estimated 17,000 people have died at sea since 2014, with most perishing along the central route. These deaths account for about 1% to 2% of all migrants who cross the Mediterranean each year. In recent months, the central route has become particularly dangerous. An estimated 1-in-18 migrants have died in the Mediterranean in 2018, according to UNHCR.
Total migration into Europe through the Mediterranean has dropped dramatically since peaking in 2015. The top region of origin for migrants has been the Middle East and North Africa. Since 2009, more than 1 million migrants have crossed the Mediterranean into Europe, largely coming from Syria and Iraq. (Arrivals of Moroccans and Tunisians have increased in recent months.) Another 620,000 arrivals have come from sub-Saharan Africa, in particular Eritrea, Nigeria and Somalia. Almost 390,000 arrivals have come from Asia, primarily from Afghanistan, Pakistan and Bangladesh.
Several EU meetings are scheduled in the months ahead to discuss policies that address migration across the Mediterranean Sea. Stronger border enforcement measures have become a high priority in the Council of the European Union, a legislative body. This reflects the preferences of Austria, which can influence policy since it now holds the EU presidency through the end of 2018.
The EU has also proposed giving more money to EU countries that agree to host migrants, hiring an additional 10,000 Frontex officers by 2020, and investing billions of dollars in Africa for economic development in an effort to stave off migration to Europe.
Note: See details on our regional grouping of countries (PDF).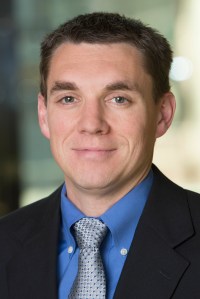 Phillip Connor
is a former senior researcher focusing on demography and migration studies at Pew Research Center.