The U.S. Hispanic population has been a key driver of the country's population growth since at least 2000. But the group's growth has slowed in recent years, and that trend continued in 2014, as evidenced by new figures released early today by the U.S. Census Bureau.
The Hispanic population reached a new high of 55.4 million in 2014 (or 17.4% of the total U.S. population), an increase of 1.2 million (2.1%) from the year before. However, that 2.1% rate continues a trend of slower growth that began in 2010.
Hispanic population growth had peaked earlier, in the 1990s. From 1995 to 2000, annual average growth was 4.8%, and growth has declined since then. From 2010 to 2014, the annual average growth had dropped to 2.2%. Part of the reason for this decline in population growth is the slowdown in immigration from Latin America, and in particular, from Mexico.
The Census Bureau's annual population estimates detail the nation's demographics in a variety of categories, including race and ethnicity, geography, and age. For example, the county with the highest Hispanic population by far is Los Angeles County in California (4.9 million), followed by Harris County in Texas (1.9 million) and Miami-Dade County in Florida (1.8 million).
Hispanic populations are not necessarily growing everywhere. From 2010 to 2014, the Hispanic population declined in 11 counties that have Hispanic populations of 10,000 or more, located in Alabama (Jefferson), Arizona (Santa Cruz), Florida (Hardee), Georgia (Clayton and DeKalb), New Mexico (Rio Arriba, San Juan, and San Miguel) and Texas (Duval, Hale and Willacy). The biggest decline came in DeKalb County in suburban Atlanta, where the Hispanic population was 64,279 in 2014, down 4% from 2010.
The data showed no change in ranking among the states with the highest Hispanic populations. California still leads the list (15.0 million), followed by Texas (10.4 million) and Florida (4.8 million). Together, these three states account for more than half (55%) the Hispanic population. But their share is down from 58% in 2000, reflecting a wider dispersion of the nation's Hispanic population over the past decade and a half.
In addition, the new Census Bureau estimates show that Hispanics, with a median age of 29 years, are younger than most other racial or ethnic groups. By comparison, the median age for non-Hispanic blacks is 34; it's 43 for non-Hispanic whites and 36 for Asians. But Hispanics are growing older: In 2010, the group's median age was 27, up from 26 in 2000.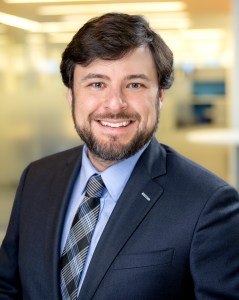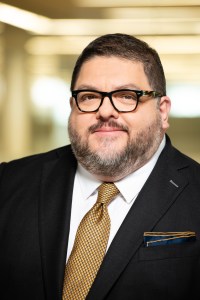 Mark Hugo Lopez
is director of race and ethnicity research at Pew Research Center.