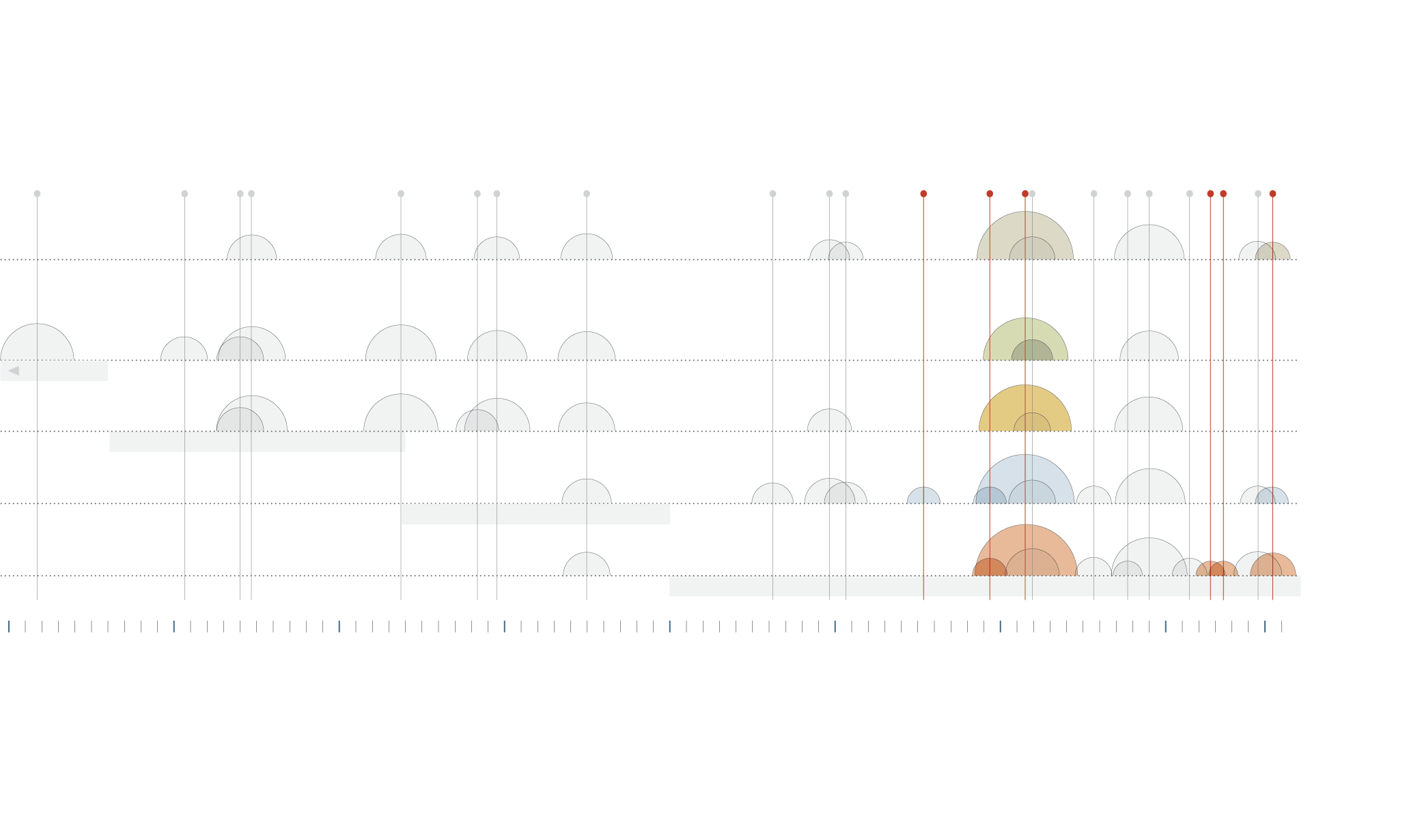 Berlin Wall Falls/End Cold War
Obama Election/Presidency
Silent/Greatest generation born before 1945
Baby Boomers were born 1946 to 1964
Generation Xers born 1965 to 1980
Millennials born after 1980
* Tech Revolution: includes responses that mention "computers," "internet," "cell phone," "smartphone," or "social media." While there is no defined date for this ongoing trend, it is represented here by 1975, the advent of the personal computer.
** Gay marriage: While the fight for gay marriage spans decades, it is represented here by 2015, when the Supreme Court ruled gay marriage was lawful throughout the country.
Note: Respondents could choose multiple answers, figures do not add to 100.
Source: Survey conducted June 16-July 15, 2016.