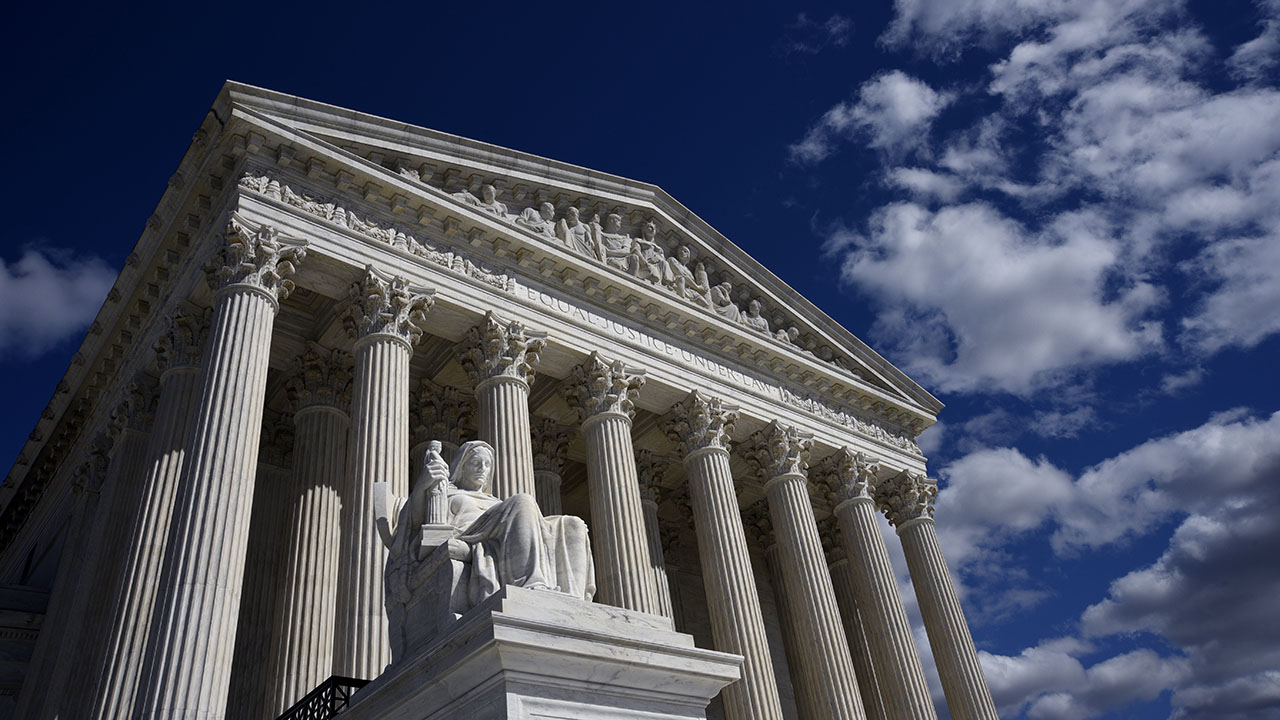 The Supreme Court holds a unique place in American government. Sitting justices have lifetime tenure and can influence public policy long after the presidents who nominated them – and the senators who confirmed them – have departed. Partisans have often battled over these nominations because of the court's ability to reshape or strike down laws favored by one side or another.
The court begins a new term on Oct. 7, taking up cases on guns, abortion and gay rights, among other issues. As the term begins, here are five facts about the Supreme Court, based on surveys and other recent research by Pew Research Center.
1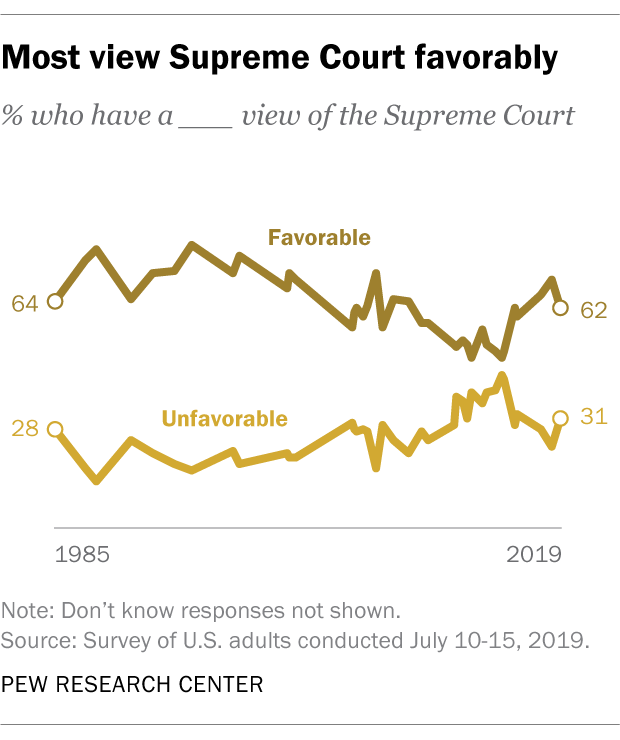 The public's opinion of the Supreme Court has rebounded after falling to a 30-year low in the summer of 2015. Around six-in-ten Americans (62%) have a favorable view of the high court and 31% have an unfavorable view, according to a Pew Research Center survey conducted in July. The share of Americans with a favorable view of the court is 14 percentage points higher than in July 2015, when only around half (48%) approved. The 2015 survey was conducted in the wake of a term that saw the justices uphold the Affordable Care Act and legalize same-sex marriage; it found that views of the court were strongly linked to views of these high-profile issues.