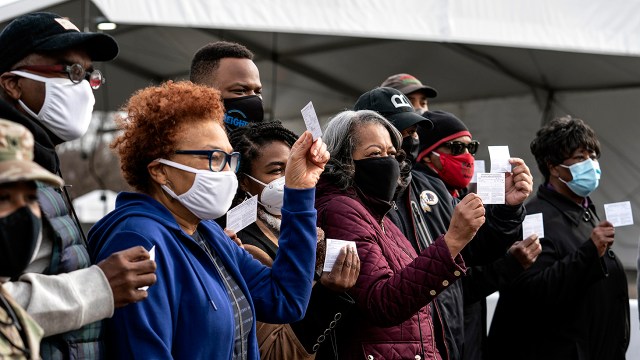 Black Americans stand out from other racial and ethnic groups in the U.S. for their high levels of concern about the coronavirus pandemic, with 81% considering the outbreak a major threat to public health and about half (49%) seeing it as a major threat to their personal health, according to a Pew Research Center survey conducted in February.
About a third of Black adults (35%) are very concerned that they themselves will get the coronavirus and require hospitalization, and another 29% are at least somewhat concerned about this possibility.
A recent study from the Centers for Disease Control and Prevention found that Black life expectancy has fallen 2.7 years from pre-pandemic levels, compared with one year for the overall population – a stark reminder of the virus's disproportionate impact on Black Americans.
Read More

→