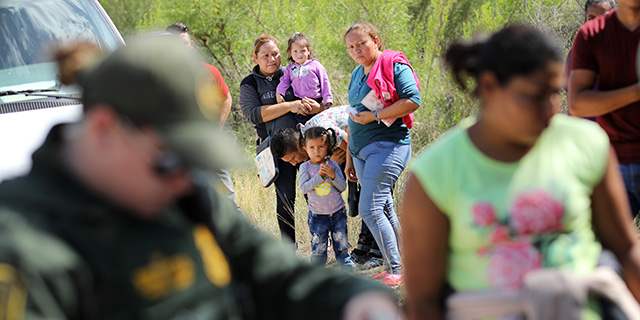 There were nearly 467,000 apprehensions at the U.S.-Mexico border in 2018, the most for any calendar year since at least 2012, according to a Pew Research Center analysis of the most recent available data from U.S. Customs and Border Protection. The increase was driven in part by a dramatic spike in border apprehensions of family members at the end of last year.
Despite the increase, the number of border apprehensions in 2018 remained far below the levels throughout most of the 1980s, 1990s and 2000s, when around 1 million or more migrants were being apprehended each fiscal year.
The situation at the southwest border has become the focus of the now nearly month-long partial federal government shutdown. President Donald Trump and Democratic congressional leaders are at an impasse over Trump's proposal for a wall at the border.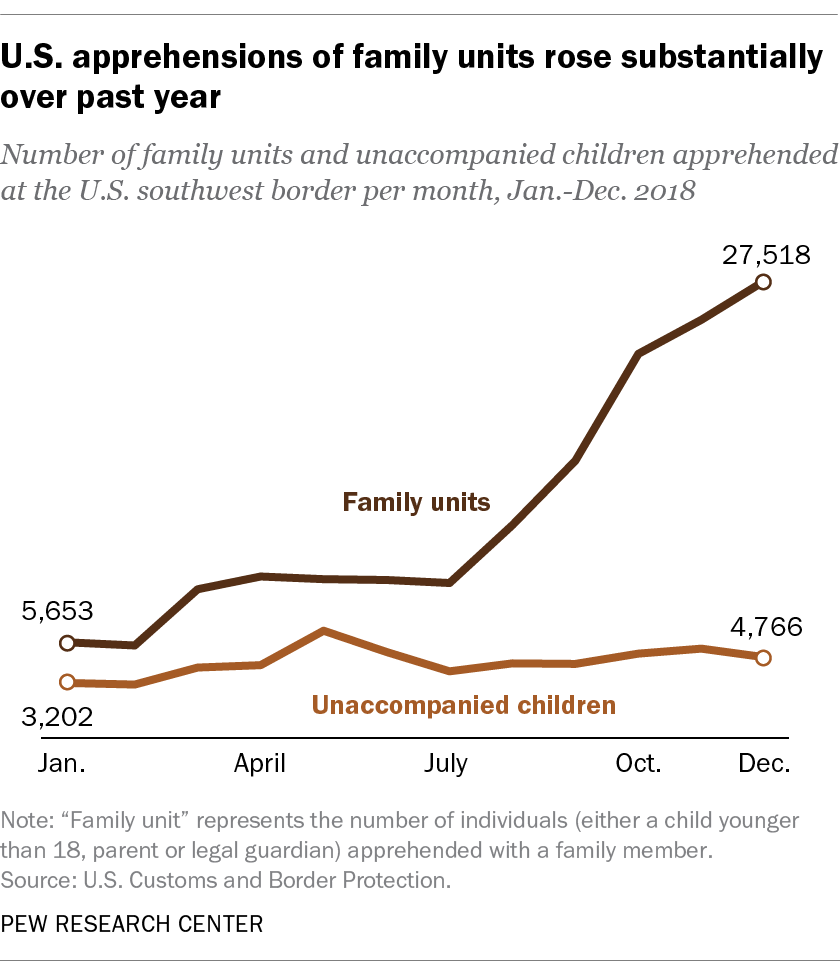 In the months leading up to the shutdown, there was a large increase in the number of people in family units apprehended at the border. Monthly family apprehensions subsequently hit new highs each month from September through December, according to data going back to 2012. There were nearly 17,000 family member apprehensions in September, more than 23,000 in October, about 25,000 in November and a record of more than 27,000 in December.
All told, roughly 163,000 family members were apprehended last year – more than three times as many as in 2017, and the highest number since at least 2012.