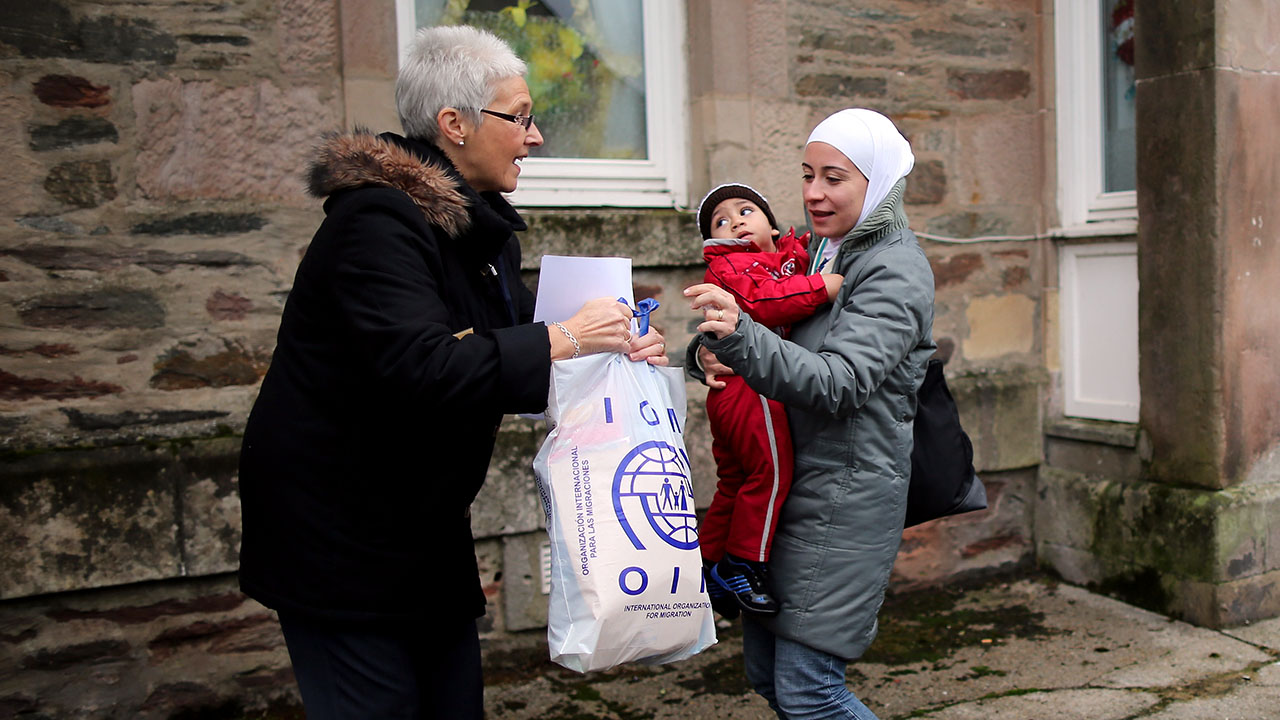 Canada resettled more refugees than the United States in 2018, the first time the U.S. did not lead the world on this measure since the adoption of the Refugee Act in 1980, according to a Pew Research Center analysis of new data from the United Nations High Commissioner for Refugees (UNHCR).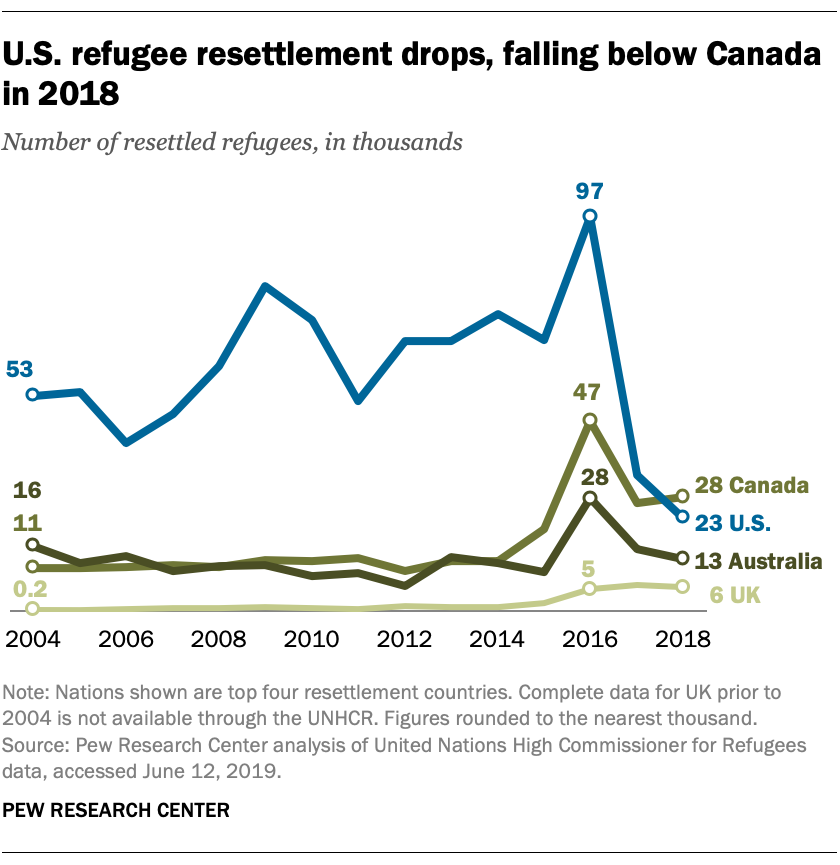 Canada resettled 28,000 refugees last year, similar to its total in 2017. Meanwhile, the U.S. resettled 23,000, down from 33,000 the previous year – and a recent high of 97,000 in 2016. Several other leading countries for refugee resettlement, including Australia and the United Kingdom, also saw declines last year.
Globally, 92,000 refugees were resettled in 2018, down from 103,000 in 2017 and a peak of 189,000 in 2016. The decrease occurred despite an increase in the world's total refugee population in 2018, when it reached a record 20.4 million, according to UNHCR.